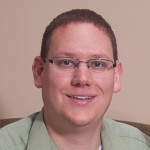 Hello, I am
Matthew Butch


Technology Manager and System Engineer

My passion for technology knows no bounds, and my technology and non-technology skills cement myself as the ideal employee for any employer. And yet I am constantly improving all my skills and learning new ones because I always want to be better. Without a doubt, any employer should be having a conversation to find out more.

I have fifteen years experience providing technology support and management of people, projects, servers, clients, and networks. My extensive technology skills include servers (Macs, Windows 2008 & 2012, Linux, Active Directory, Exchange 2010 & 2013, MSSQL, MySQL, VMWare vSphere with HA and SRM, Apache, nginx), networking and SANs (EqualLogic, Cisco, Force10, Brocade, SonicWall, F5, Aruba, Meru, Ruckus, IPv6, iSCSI, VLANs, layer 3 router, BGP), clients (Mac, Windows, Linux, iPads), and many more technologies.

However strong my technology skills are, my skills in management of technology projects and people may be stronger. I am a leader wherever I go. My leadership includes two pieces: the already mentioned technology experience, and interpersonal skills. My management style is honest, open, upfront, willing, understanding, colaborative, listening, fair, and strong. People always look to me for leadership and advice because of that style, even when I was in non-management positions. My style has been informed over the many years of work and non-work experience, and lessons during those years. There are not many great managers like myself out there.
&nbsp
This page lists some of the major projects I've lead, with a short summary for each. More information is available on request.
Firewall Upgrades

2015

I upgraded four SonicWall firewalls in two locations. This required taking the website offline, which is a major deal for an ecommerce website. I configured all four SonicWalls (two each site for HA) to our specification. In one location I removed the old ones, installed the new ones, and ensured everything worked. For the other location which was many miles away, I managed a contractor to do the physical removing and installing, and then I ensured it all worked. I lead this project from start to finish.

Network Reconfiguration

2014

I reconfigured our network for PCI compliance and created 4 different networks in 4 locations (Development, Testing, Production Datacenter 1, Production Datacenter 2. This required reconfiguring Force10 switches, EqualLogic SANs, ESXi hosts, vCenter, and SonicWall firewalls. I lead this project from start to finish.

Switch and SAN Upgrade

2014

I upgraded two Force10 switches (a 1 gigabit and a 10 gigabit one) and an EqualLogic SAN for our Development and Testing Environment. This required configuring both switches differently for the two environments and purposes (iSCSI and VM traffic). I lead this project from start to finish.

Upgrading vSphere from 4.1 to 5.1

2013

I upgraded two clusters from 4.1 to 5.1. This also included creating two new vCenter VMs and migrating the database.

SRM Installation and Configuration

2013

After upgrading and creating two new vCenter VMs, I had to recreate the Site Recovery Manager setup. This involved configuring two EqualLogic pools, setting up SRM on both vCenters, and testing out the recovery plan.

Upgrading all wireless access points from 3COM to Ruckus

2011 - 2013

All four buildings had a limited 3COM wireless deployment. We upgraded the over the span of a few years to Ruckus. This involved a new controller, configuration of new and old switches, contracting out and supervising the physical access point install, configuration of the controller and APs, and finally testing.

Upgrading all Windows Server 2003 and Exchange 2007 to Windows Server 2008R2 and Exchange 2010

2012

We had physical and VM servers, and I planned a migration of all services (Exchange, AD, File, Print, Financial, Lync). I proceeded to make new VMS and migrate the services, all with minimum downtime and impact to our users.

Reconfiguring entire network

2011 - 2013

I created a plan to move, upgrade, and retire switches, as well as rewire all the network closets. This was a time intensive task. I removed 43 switches that we no longer needed to due wireless coverage. I moved switches around for better reliability. I upgraded switches for better performance. I reconfigured the entire network for better reliability and performance.
Skills
Experience
Villa

2015 - present

Works as a Lead Web System Engineer, managing web and supporting servers for a worldwide sales website.

WebstaurantStore

2014 - 2015

Worked as a Senior Web System Administrator, managing development, testing, and production web servers and networks for a worldwide sales website, and leading the other Web System Administrators.

Custom Computer

2014 - 2014

Worked as a Backup Services Manager, supporting backup systems, servers, and networks for small and medium business server environments.

Pequea Valley School District

2011 - 2014

Worked as a System Engineer, and managed district servers and networks, planned, implemented, and evaluated technology projects, supported Macs, PCs, and iPads, and instructed staff on technology

Penn Manor School District

2008 - 2011

Worked as an Technology Support Specialist, and supported software and repaired hardware on Mac and PC, planned and supported wireless deployment, and instructed staff on technology

MacOutfitters

2005 - 2008

Worked as a retail technician and an onsite Mac hardware repair technician.

Millersville University

2000 - 2005

Worked as a student tech supporting Macs, PCs, and printers.
Professional Organzations
League of Professional System Administrators

2015 - present

Member
Education
Millersville University

2000 - 2005

B.S in Computer Science and B.A. in Government and Political Affairs

Harrisburg University

2009 - 2013

M.S in Learning Technologies
Contact info
I'm always open for discussion about any topic. Use the below information to get ahold of me. Email is best.
Lancaster, PA
717-314-4789
Send me a message
Please complete all the fields in the form before sending.