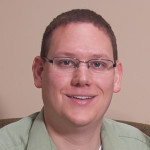 Hello, I am
Matthew Butch


System Engineering Leader

I'm a highly accomplished and well-rounded leader of system engineering, with a successful career managing and leading teams, creating visions, identifying opportunities, developing innovative solutions, and delivering strong revenues and profits within multiple retail markets.

I have a proven ability to understand business needs, identify ideal matches to fulfill those needs, and strategize execution with excellent cost to benefit ratios.

I'm a highly skilled director in planning, building, implementing, optimizing, and expanding enterprise technologies, teams, operations and processes.

I'm a natural, strong, and effective leader and manager, with the proven ability to motivate teams to create and follow a shared goal, and to extract maximum commitment and talent from people.

My knowledge and skills cover the entire technology stack, from clients to servers and from engineering to development.

Please check the sections on the side to learn more about me or to contact me.
&nbsp
This page lists some of the major projects I've lead, with a short summary for each. More information is available on request.
Department Reoganization

2020

Our company is divided up into Service Groups (mine: Business Technology), then Divisions (mine: Delivery), then Departments(mine: SRE), then teams (mine: Networking/Security & Server/Storage).

Originally the Server/Storage team was composed of 6 members, but that size was leading to ineffiencies and slowdowns in coordiations and discussions. So a decision was made to split that team up into a Support Server/Storage team and an Architect Server/Storag team.

This involved selecting the members for each team from the original team, planning out the scope of duties for each team, and communicating to the teams and the rest of the Service Group.

The teams, and the department as a whole, is now operating more smoothly and efficiently.

SAN Addition

2019

We wanted to add fast storage, as our existing solution was slow and support was lacking.

I lead the department that created an evaluation process, evaluated two onsite solutions, and made the proposal to upper management on which solution to select. We selected a Pure Storage FlashArray. This is a highly performant all-flash iSCSI storage solution with an amazing API.

Once the decision was approved, I lead the department that implemented FlashArray. This involved cross team coordination, as it involved both physically setting up the devices at two datacenters, connecting them to our network, and connecting VMware and Kubernetes servers to the devices.

The project was a success and the new storage has opened up a lot of options for our company.

New Infrastructure

2018

Our old ecommerce infrastructure was hosted on Rackspace. This was not a very performant environment, nor was it cost effective. I took a detailed survey of alternative solutions and decided due to cost, control, and performance that self-hosting was the best solution.

I proceeded to design a brand new infrastructure. This required securing a data center and internet service providers. We hosted with Netrality in Philadelphia, and set up connections with Cogent and Hurricane Electric.

Next was to design the network infrastructure. We went with pfSense appliances for internet routing and firewalling. There would be 10Gb connections (all HA'd) to the network switches and servers. There were two sets of switches, one for internal networking and one for iSCSI traffic.

After the network was decided, I planned the server infrastructure. There would be three hosts for virtualization and four database servers, along with a SAN.

I planned the configuration, with Ansible, and the migration. We switched from our old infrastructure to our new infrastructure with zero issues. The new infrastructure was five times as fast as the old one. It also saved us $200,000 per year.

This took about four months from start to finish. The migration was a complete success.

Site Merger

2017 - 2018

Our company merged with another company, and this required merging our ecom sites. Because the other company outsourced theirs, but used the same platform as ours (Magento), we decided to pull their content into ours.

This required a detailed project plan involving many people. I personally set up the server configurations, and managed the developers who integrated the code and the content (products, inventory, photos, and site UI).

This took about four months from start to finish. The integration was a complete success, with very minor issues.

Website Rescue

2015-2017

I took over running a major retail ecommerce website. The site could barely handle a few hundred users due to the poor configuration of the servers, and it was lucky to stay up most days. It was also insecure. I evaluated all parts of the stack: firewall, load balancer, web servers, database servers, and caching servers.

I optimized and secured each different piece, and added configuration management to the setup. In a month the site was stabilized, and I continued to optimize the configuration and added additional servers as needed. By six months the site rarely went down even under high load. After one year of changes, the site could handle thousands of users during product releases. I also saved hundreds of thousands of dollars and countless human hours. And with the improved security, the site was much less vulnerable.

Firewall Upgrades

2015

I upgraded four SonicWall firewalls in two locations. This required taking the website offline, which is a major deal for an ecommerce website. I configured all four SonicWalls (two each site for HA) to our specification. In one location I removed the old ones, installed the new ones, and ensured everything worked. For the other location which was many miles away, I managed a contractor to do the physical removing and installing, and then I ensured it all worked. I lead this project from start to finish.

Network Reconfiguration

2014

I reconfigured our network for PCI compliance and created 4 different networks in 4 locations (Development, Testing, Production Datacenter 1, Production Datacenter 2. This required reconfiguring Force10 switches, EqualLogic SANs, ESXi hosts, vCenter, and SonicWall firewalls. I lead this project from start to finish.

Switch and SAN Upgrade

2014

I upgraded two Force10 switches (a 1 gigabit and a 10 gigabit one) and an EqualLogic SAN for our Development and Testing Environment. This required configuring both switches differently for the two environments and purposes (iSCSI and VM traffic). I lead this project from start to finish.

Upgrading vSphere from 4.1 to 5.1

2013

I upgraded two clusters from 4.1 to 5.1. This also included creating two new vCenter VMs and migrating the database.

SRM Installation and Configuration

2013

After upgrading and creating two new vCenter VMs, I had to recreate the Site Recovery Manager setup. This involved configuring two EqualLogic pools, setting up SRM on both vCenters, and testing out the recovery plan.

Upgrading all wireless access points from 3COM to Ruckus

2012 - 2013

All four buildings had a limited 3COM wireless deployment. We upgraded the over the span of a few years to Ruckus. This involved a new controller, configuration of new and old switches, contracting out and supervising the physical access point install, configuration of the controller and APs, and finally testing.

Upgrading all Windows Server 2003 and Exchange 2007 to Windows Server 2008R2 and Exchange 2010

2012

We had physical and VM servers, and I planned a migration of all services (Exchange, AD, File, Print, Financial, Lync). I proceeded to make new VMS and migrate the services, all with minimum downtime and impact to our users.

Reconfiguring entire network

2011 - 2012

I created a plan to move, upgrade, and retire switches, as well as rewire all the network closets. This was a time intensive task. I removed 43 switches that we no longer needed to due wireless coverage. I moved switches around for better reliability. I upgraded switches for better performance. I reconfigured the entire network for better reliability and performance.
Skills
Experience
Power Home Remodeling - Lead Site Reliability Engineer

2019 - present

Lead three teams managing in house datacenters, servers, storage, and networking for a large in house application.

Villa - Director of Digital Systems

2017 - 2019

Promoted to direct and lead the infrastructure and development team.

Villa - Senior System Engineer

2015 - 2017

Managing the web stack for a major retail ecommerce website.

WebstaurantStore - Senior Web System Administrator

2014 - 2015

Managing development, testing, and production web servers and networks for a worldwide sales website, and leading the other Web System Administrators.

Custom Computer - System Administrator

2014 - 2014

Supporting backup systems, servers, and networks for small and medium business server environments.

Pequea Valley School District - System Engineer

2011 - 2014

Managed district servers and networks, planned, implemented, and evaluated technology projects, supported Macs, PCs, and iPads, and instructed staff on technology

Penn Manor School District - Technology Support Specialist

2008 - 2011

Supported software and repaired hardware on Mac and PC, planned and supported wireless deployment, and instructed staff on technology

MacOutfitters - Onsite Hardware Manager

2005 - 2008

Worked as a retail technician and an onsite Mac hardware repair technician.

Millersville University - Student Technology Specialist

2000 - 2005

Worked as a student tech supporting Macs, PCs, and printers.
Professional Organzations
League of Professional System Administrators

2015 - present

Member
Education
Millersville University

2000 - 2005

B.S in Computer Science and B.A. in Government and Political Affairs

Harrisburg University

2009 - 2013

M.S in Learning Technologies
Contact info
I'm always open for discussion about any topic. Use the below information to get ahold of me. Email is best.
Coatesville, PA
717-314-4789
Send me a message
Please complete all the fields in the form before sending.